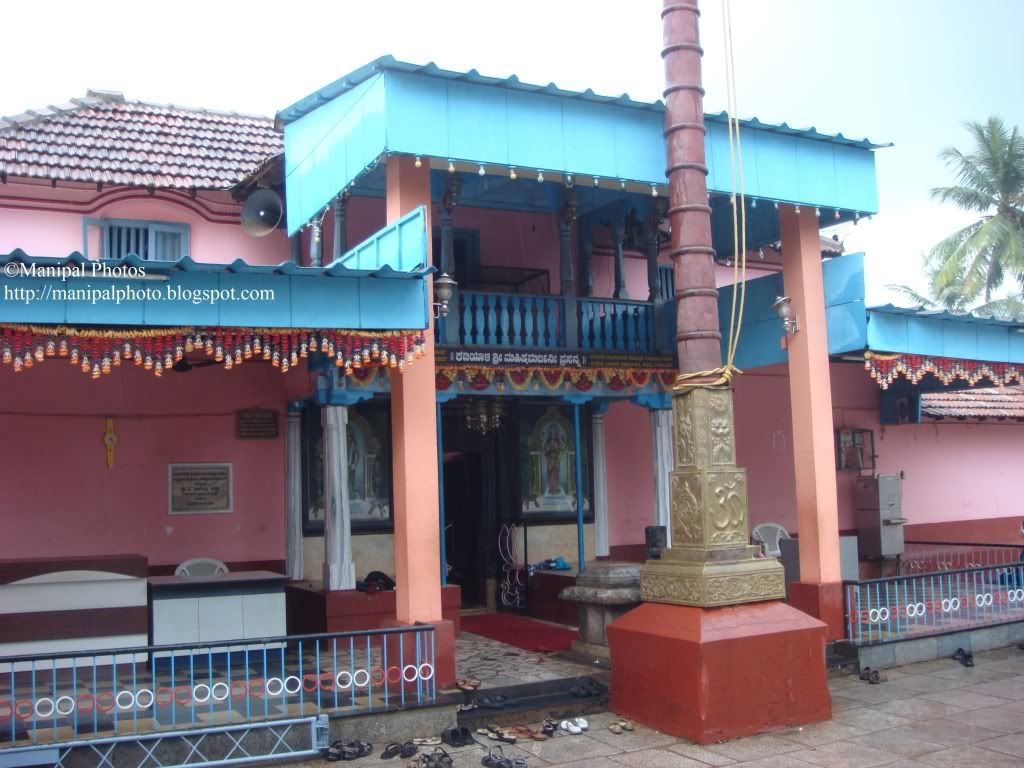 One of our professors resigned recently and hosted a small puja cum send off for himself. The event took place at one of the lesser known, but historically significant temples in Udupi - the Kadiyali Temple. Not many people have heard of Kadiyali. Hardly anyone knows that here is a unique temple dating back to the Chalukyan period.
Legend has it that Kadiyali was formerly known as Kadehalli (the farthest village) and was a part of what was known as Shivalli. According to the folklore of Tulunadu, King Rama Bhoja wanted to perform the Putrakamesti Yaga so that he would be blessed with a son. In the course of the preparation for the yaga, when the ground was being ploughed, a sacred Naga (cobra) got entangled in the plough and was killed. To vindicate himself from the sin of killing the sacred Naga, the king consecrated a Shiva Linga, which combined the divine presence of Vishnu in the form of Lord Sheshashayee.
This temple came to be known as the Ananteshwara temple, which is just near the Krishna temple. Simultaneously, the king also established four Durga temples around the Ananteshwara temple. The Kadiyali Mahishamardini temple is one among them. There are several other lores surrounding the temple but the above one is the most popular of them all.
The entrance to the temple is via a very narrow road and may be missed by many as there are no proper signs. The temple itself appears very old , but once you are inside the premises, it is very well maintained. More details can be obtained from this site - Kadiyali Shri Mahishamardhini Temple