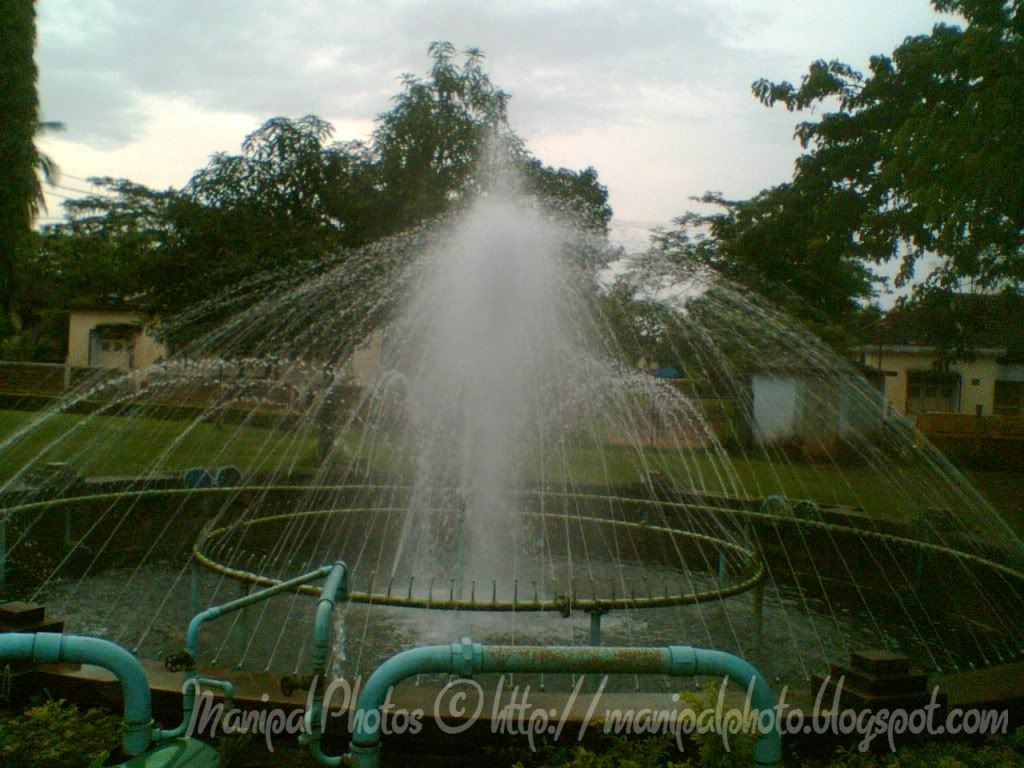 Manipal university has built a lot of fountains in this town. One of them is in the garden adjacent to the Venugopal Temple in the MIT campus. In the evenings, the serene environment around the temple and the soothing sound of the water from the fountain helps students to calm down and take a break from the stress of day to day life.
The fountain is in the centre of a lawn/garden in front of the Venugopala Temple. During evenings children of the faculty members of MIT and surrounding locales visit this park. There are two statues of elephants welcoming the visitors to the temple. Probably in the future these are the only elephants we may see, considering the rate at which we are destroying our eco-system.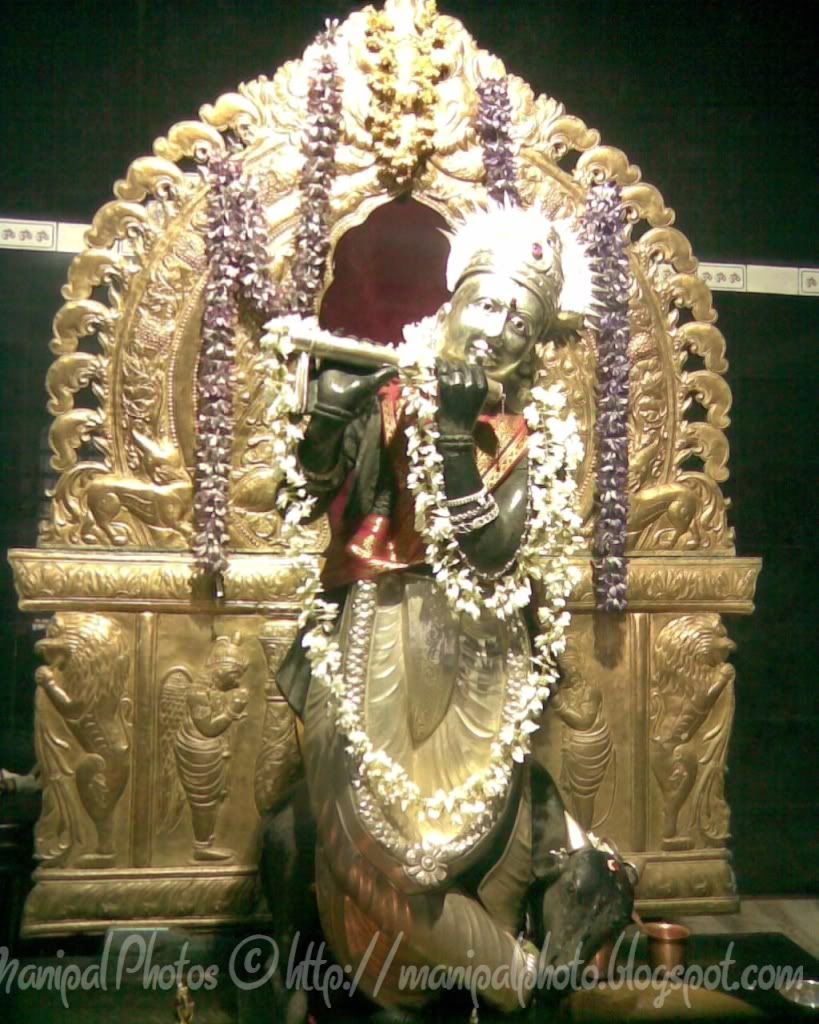 Inside the temple is the very beautiful and serene idol of Shri Venugopala. Venu means flute and Gopala is just another name given to Lord Shri Krishna and means the protector/care taker of cows. This idol depicts the beautiful image of Shri Krisna calling the cows home after a day spent in the fields. There is a smile on the face of the lord and the cow is hugging him affectionately. In the hands of the lord is the flute or Venu which he plays so melodiously that nature around him simply falls into a trance. The lords idol is decorated with garlands of sweet Jasmine flowers.