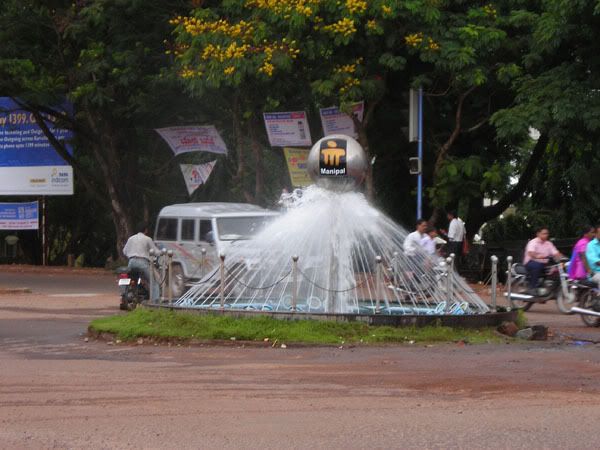 While on my way to TC, yesterday i saw a circle of parents surrounding a teenager..And just then i felt something familiar..Same place, similar situation, similar thoughts but only thing that was different -The characters!
It felt as if someone poked those old memories.
It's the admission season in Manipal!
All of us who are not from Karnataka, have had similar experience sometime in their life..Step into graduation – apply in different colleges-get a cal from some- join the best college!

And finally the D day comes..Admission day!
You are all set to go out of those over-protected fence into a complete new planet! Loads of thought join start racing in mind: Studies, friends, future, place, people out there, language and food! How to get along with of these stuff! Adjusting in a new place is definitely difficult in first few days..
You meet new people,strangers become friends and as days pass they become best buddies. It goes on like that for the rest of the years..Then you pass out and start earning in different places. Then all that you have is facebook, twitter and list goes on..You hardly meet up everyone.
But people who are still around the campus, as in working here it is a complete different experience. Every time admission season starts, same old memory becomes fresh.. Parents, new students all around the place, it's like the same day you had once entered Manipal..
For those who are new to the place, Manipal offers you everything, utilize it, cherish each moment..Cos once you go out of Manipal you will start missing this place.
For those who are still around, what can i say! It's the love for the place, that we are still here..:)